Are you a Victim of Stalking?
If you are a victim of stalking or would like to know more about keeping yourself safe from stalking click here.
---
Tips for keeping scams and intruders off your computer

With all the technology that we have at our fingertips, scammers and thieves are finding ways to implant viruses and malicious programs on our computers. These are some tips to remember to avoid becoming a victim of a computer scam or virus.
When checking your email, only open the emails that you know. Check the sender before opening it. Most of the email sites and providers allow you to see the sender before opening the email. If you see an email that looks suspicious, don't open it. Emails are a common gateway for viruses and malware to access your computer.

If your computer has been infected with what you think may be a virus, do not attempt to use it. Most viruses and malware will disguise themselves as fake security and virus protection programs. Simply by clicking a button to close the fake programs could activate it and give the program exclusive access to your computer. If you see a new security program that you did not approve, turn off the computer, take it to a certified repair store and allow them to remove the virus.


If a virus has control of your computer, the fastest way to regain control is to unplug your computer from the internet. Most viruses are controlled either by a server or by a scammer and if you cut off their connection the virus will not be able to transmit anything it may be trying to steal.

Most viruses and malware may block you out of using your computer until you call a phone number. This is a very strong sign that this is a scam. No reputable virus protection programs will block a user from accessing their computer. Do not call the number, do not give them information. Shut off your computer and take it to a repair store.


Other viruses and malware may go completely unseen to the average computer user. It is always a good idea to have reputable and trustworthy security programs that will keep a constant lookout for malicious software.

Make sure to only give out information to reputable and trustworthy sites. State/government websites, shopping sites, bank sites, and social media sites, etc. all use special security that allow them to keep all of your information safe.

Sometimes even the reputable sites have breaches in security. In the event that a hack does happen the sites will notify you and inform you the proper action to take.

Always remember when it comes to the internet it is better to be extra safe. If it seems to good to be true it probably is!
---
Be Aware of This Telephone Scam!
 Duke Energy is warning its customers about a scam targeting their bank accounts.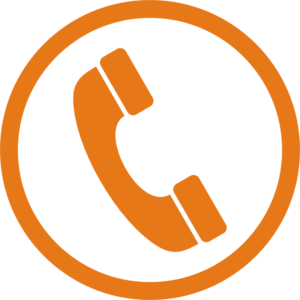 The utility company announced Wednesday that customers have been receiving unsolicited phone calls recently from individuals pretending to be Duke Energy representatives.


 The scammer warns that Duke Energy will disconnect the customer's electric service if they fail to make an immediate payment – usually within one hour.
 "This particular scam is troublesome especially knowing that the thieves are often taking advantage of senior citizens," Duke Energy spokesperson Sally Thelen said.
 The caller will later instruct customers to buy a prepaid debit card then call him or her back to make a payment to Duke Energy.
 The scammer also asks customers for their prepaid debit card's receipt number and PIN number, which grants instant access to the card's funds.
 Duke officials said some of these scammers have recently adopted new tactics, using caller ID spoofing to replicate Duke Energy's customer service number, or falsely claiming to be with a third party collection agency representing Duke Energy.
They can also become aggressive when questioned about the legitimacy of their calls, and some specifically target Spanish-speaking customers, restaurants and other small businesses, a Duke spokesperson said.
To combat this scam, Duke Energy launched a radio campaign Wednesday.
"Duke Energy is using as many channels as possible to educate customers about this scam," Duke Energy Senior Vice President and Chief Customer Officer Gayle Lanier said in a release. "We urge customers who are contacted by individuals claiming to represent Duke Energy to listen for red flags, and hang up immediately if fraud is suspected."
Duke Energy says it will never ask or require customers who have delinquent accounts to purchase a prepaid debit card. Customers can make payments online, by phone, automatic bank draft, mail or in person.
Duke Energy customers who have delinquent accounts will receive notifications from the company over the course of several weeks prior to electric service disconnection – never just a single notification one hour before disconnection, a spokesperson said.
The company is asking customers who suspect or experience fraud to call local police, then Duke Energy at 800-544-6900 to report the call.
*Duke Energy customers are receiving calls telling them their account is overdue and will be disconnected without payment over the phone with a prepaid debt card. 
Duke does not operate this way, and urge customers to contact their local police if they receive one of these calls.  
More Information can be found here.
---
Elder Fraud
Criminals are particularly good at targeting the elderly in the hope of finding easy prey.  Fraud victims over 50 account for over 57% of all fraud and many members of the community are likely to have been or will be affected by elder fraud.  A clear guide to assist in dealing with this can be found here.  
 
---
Securing Your Home
Break-ins happen much more frequently than most people think - and it's always a devastating experience. This comprehensive Guide to Securing Homes can be used to help promote safety and prevention awareness. The guide includes key steps and preventive measures that can go a long way in keeping home safe and secure while everyone is away.
---
Greenhills Fraud Alert

One morning a Greenhills resident in the "I" section reported that she answered her door to find a tall slender white male with very dark hair.  He asked the resident for help with his towing bill.  He told her his truck was broke down and he needed a few extra dollars to cover the bill.  He showed her a flyer of his landscaping business, telling her he was a good guy that just needed some help. 
The con man actually made entry into the resident's home by telling her that she dropped a five and a one dollar bill and asked if he could come in to pick it up for her.  She let him in and eventually gave him $30.00.  He took the flyer back, telling her it was his only flyer, then left saying he would return to pay her back.  When she looked to the side of her house, he was gone and there was no truck in sight. 
If this man is seen, call 911 immediately.  Never allow strangers to enter your home, and speak to them through a locked door whenever possible.   If you see something suspicious in your neighborhood, call the police immediately.  We would rather check out a situation that turns out to be legitimate than have you become a victim of crime! 
---
Newest Attempt at Telephone Fraud
 The National Credit Union Administration recently warned consumers to beware of a new telephone fraud, known as a "vishing" scheme that is using the agency's name in an attempt to obtain personal financial information.
 Several credit union members have been contacted by an automated phone call claiming to be from NCUA and notifying consumers their debit cards have been compromised. The call then asks the receiver to follow prompts, which request personal information, including sensitive financial data and personal identification information. 
Anyone contacted by this so-called "vishing" scheme should immediately contact NCUA's Consumer Assistance Center Hotline at 800-755-1030 or by email at This email address is being protected from spambots. You need JavaScript enabled to view it. to report the scam. Operators answer calls Monday through Friday between 8 a.m. and 5 p.m. Eastern.
---
$100 dollars at Walmart or Target for a buck? Don't Think So!
Area police agencies have received information concerning a reported scam.  Residents are receiving postcards in the local telling them that they are eligible to receive $100.00 in gift savings good at Walmart or Target.  There is a phone number on the card and when you call, the person on the other end says there is a $1.00 processing fee and then asks for a credit card (Visa or Master Card) number.   Be aware that this is a scam!  Never give out any of your credit card or banking information to people over the phone in circumstances like this.  If its sounds too good to be true - it probably is!
---
Auto Theft: You Can Avoid Being a Victim!
You're running late for work, but your fuel tank is nearly empty and you don't want to risk the long commute without stopping for gas. You pull up to the pump and shut the car off. But, in your haste, you leave your keys in the ignition while you pump gas and run in to pay the cashier. You rush back to find that your car is gone.
Auto theft is so common in the United States that in the short time it will take you to read this article, at least one vehicle will be stolen. Even if you have never been a victim of auto theft, the increased expenses caused by this crime have undoubtedly affected you. As taxpayers, you collectively help pay for increased law enforcement costs. And as insurance consumers, auto theft negatively influences insurance premiums. In addition, there are costs that cannot be measured in dollars. When your car is stolen, your feelings of trust and security are also stolen. And then you have to deal with the inconvenience of replacing your car or finding substitute transportation.
Although no vehicle is 100 percent theft proof, there are things you can do to help prevent your car from being stolen. While a good alarm system or a tracking device is an effective way to thwart thieves, simple common sense is often the best way to avoid becoming a victim of auto theft. Leaving your vehicle running and unattended is an offense in Ohio for which you can receive a citation. The Greenhills Police Department suggest the following simple precautions:
Lock your car. Approximately 50 percent of all stolen vehicles were left unlocked.

Take your keys. Nearly 20 percent of all stolen vehicles had keys in the ignition.

Never hide a second set of keys in your car. Thieves know all the hiding places.

Park in well-lit areas. More than half of all vehicle thefts occur at night.

Park in an attended lot and leave only the ignition and door key with the attendant.

Never leave your car running unattended. Don't consider this even if you'll only be gone for a minute. Vehicles are commonly stolen at convenience stores, gas stations, ATMs, etc. Many vehicles are also stolen on cold mornings when they are left running to warm up the engine.

Don't leave children in a running vehicle.

Always roll up your windows, close your sunroof, and lock your car. Don't make it easy for a thief to enter your vehicle.

Don't leave valuables in plain view. Personal possessions left on the seats or floor of the car make your vehicle a more desirable target.

Park your vehicle with wheels turned in toward the curb to discourage car thieves who use tow trucks to steal vehicles. Using your emergency brake also makes your car harder to tow.

If you have a garage, use it. Parking your vehicle inside not only protects it from the elements but also protects it from thieves.

When parked in a garage, lock the garage door as well as your vehicle. By locking both, you greatly improve your chances of deterring a thief.

Never leave the title to your car in the glove compartment. A thief can use this to sell your stolen car.
Crime Prevention Resources
These downloadable files offer important information:
A Dozen Things Parents Can Do to Stop School Violence


From the National Crime Prevention Council, twelve (12) things parents can do to stop school violence.

Riding a bicycle is more than just basic transportation -- it can be a fun and exciting hobby. When your children ride, remember that they're not alone. They share the road with cars, trucks, pedestrians, and other cyclists. Since accidents can turn a bicycle adventure into a bicycling tragedy, here are some tips to help make your children's ride a safe one.

Crime Prevention for People with Disabilities


A physical disability -- impaired vision, hearing, or mobility -- doesn't prevent you from being a victim of crime. Common sense actions can reduce your risk.

Holiday Safety: Tips for a Safe and Happy Holiday Season


This holiday season, don't let the spirit of giving lull you into giving burglars, muggers, or pickpockets a chance to do their dirty work. Criminals love the holidays as much as everyone else, chiefly because it's a perfect opportunity to commit a crime. Keep these tips in mind for a safe and happy holiday season.
Motor Vehicle Law


For parents teaching their teen to drive.

Safer Seniors


As people grow older, their chances of being victims of crime decrease dramatically. But a lifetime of experience coupled with the physical problems associated with aging often make older Americans fearful. Though they're on the lookout constantly for physical attack and burglary, they're not as alert to frauds and con games -- in reality the greatest crime threat to seniors' well-being and trust. Want to conquer fear and prevent crime? Take these common sense precautions.

Sexual Assault is about Power & Control


Don't mask the facts about sexual assault and rape with myths and stereotypes. Sexual assault and rape are acts of violence, and can happen to anyone. Attackers and rapists can be anyone strangers, neighbors, boyfriends and husbands, co- workers, classmates, family members, and even friends. In fact, most victims know their assailants.

Shopping Safely Online


In the course of the day you may write a check at the drugstore, charge tickets to a concert, or apply for a credit card. Chances are you don't give these everyday transactions a second thought. But others may. They may be trying to steal your identity.

Teens Drink at Home


You cannot give alcohol to your children's friends under 21 years of age even in your own home, even with their parent's permission. Nor can you knowingly allow anyone under 21 to remain in your home or on your property while they possess or consume alcoholic beverages. If you do, you are breaking the law!

Use Common Sense to Spot a Con


It is not always easy to spot con artists. They're smart, extremely persuasive, and aggressive. They invade your home through the telephone, computer and the mail; advertise in well-known newspapers and magazines; and come to your door. They're well mannered, friendly, and helpful -- at first. Most people think they're too smart to fall for a scam. But con artists rob all kinds of people -- from investment counselors and doctors to teenagers and senior citizens -- of billions of dollars every year. Cons, scams, and frauds disproportionately victimize seniors with false promises of miracle cures, financial security, and luxury prizes. One easy rule to remember: If it sounds too got to be true, it probably is.

Working Safely at Home




Increasingly, businesses are allowing their employees to telecommute and entrepreneurs are running businesses from their homes. Offices are standard in many homes today and are equipped with the latest in computers, scanners, printers, faxes, and other expensive equipment. Remember, it is important to secure yourself and your equipment when you're working from home.